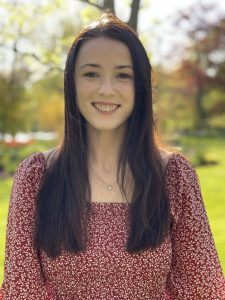 Sarah was born and raised in the Cowichan Valley. She moved to Halifax after graduating from high school in 2014 to attend Saint Mary's University. She graduated with a Bachelor of Arts in Criminology in 2019.
During her time at Saint Mary's, Sarah played field hockey for the university team. Also during her eight years in Halifax, she was an active participant in growing the game of field hockey in Nova Scotia. This included coaching the Nova Scotia U-18 provincial team, and refereeing games at various levels.
After completing her Bachelor of Arts degree, Sarah attended the Schulich School of Law at Dalhousie University, where she graduated in May 2022.
In the last semester of her law degree Sarah worked at the Dalhousie Legal Aid Clinic. This experience allowed her to work directly with clients and provide legal information to those who could not afford legal counsel.
After graduating from law school, Sarah returned home to Duncan and is completing her articling requirements at Ridgway & Company.

   shandel@ridgco.com