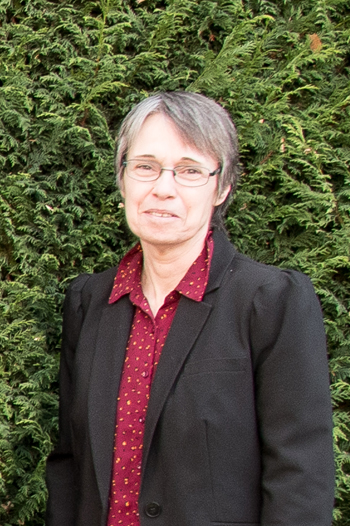 Preferred Area of Practice: Family Law including Divorce, Child & Spousal Support, Parental Responsibilities and Parenting Time (guardianship, custody & access), Property Division, Cohabitation and Separation Agreements, Family Law Mediation

Alix holds a Bachelor of Arts (Honours) degree in Psychology and an LL.B., both from the University of Victoria. Alix moved from her hometown of Victoria to the Cowichan Valley in 1986 to begin her articles with Ridgway & Company's predecessor firm and has remained with the firm since then, becoming a partner in 2010. Alix has practiced almost exclusively in the area of family law throughout her career, including acting as counsel in child protection matters for the Director of Child, Family and Community Service from 1987 to 2004. In 2016 Alix became a certified Family Law Mediator. While she has extensive experience in both Provincial and Supreme Court litigation Alix strives at all times to assist her clients in resolving disputes outside the courtroom, often through mediation and mediation/arbitration.
If you are interested in retaining Alix or would like to meet with her to obtain some preliminary advice then please contact her assistant, Paula, at paulamc@ridgco.com to arrange for a consultation. Alix offers a courtesy discount from her hourly rate for your one-hour initial consultation.

alixreid@ridgco.com