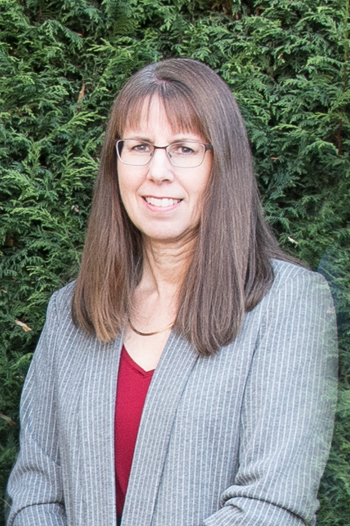 Preferred Area of Practice: Buying and Selling Businesses, Corporate Reorganizations, Wills and Estate Planning, Estate Administration and Probate Matters.

Colleen is Ridgway & Company's Managing Partner and has a large corporate and Wills and Estate practice.
A lifelong resident of the Cowichan Valley, Colleen attended the University of Victoria for both her Bachelor of Arts degree and Law Degree (LL.B) and was called to the Bar of British Columbia in 1990 after articling with the Ministry of Attorney General in Victoria. She has practised law in Duncan since 1990 and has served as President of the Cowichan Valley Bar Association and of the Nanaimo County Bar Association.
Colleen's other contributions include thirteen years on the Board of Directors of Island Savings Credit Union, including two years as Board Chair, Director on the former Cowichan District Hospital Board and both Director and Treasurer on the Board of the Cowichan Lake Community Services Society for several years. She currently is the Chair of the Nanaimo Airport Commission (appointed April 2023).

cmjohel@ridgco.com